Inflatron on Lothor's Ship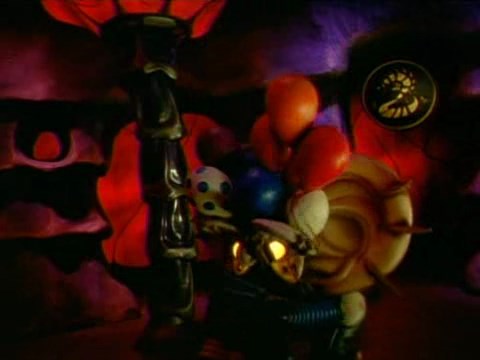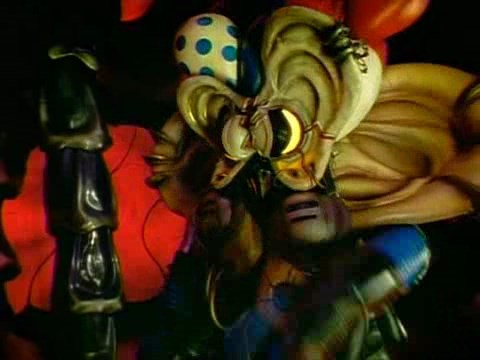 New footage of Inflatron as shown on the Super Computer Monitor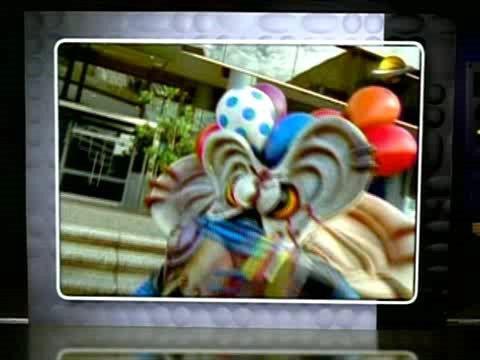 Sentai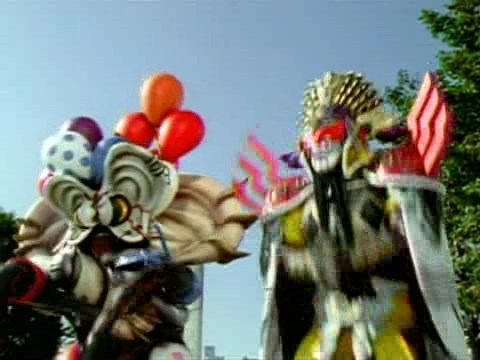 Back to new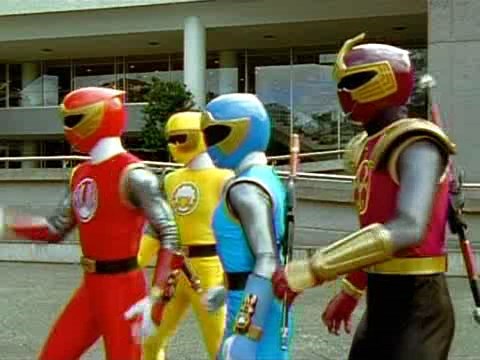 Back to Sentai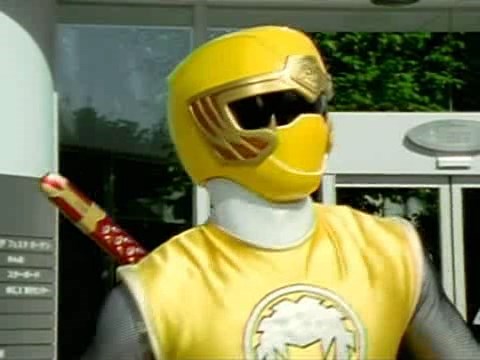 This shot on the Monitor is when it goes back to new footage

Back to Sentai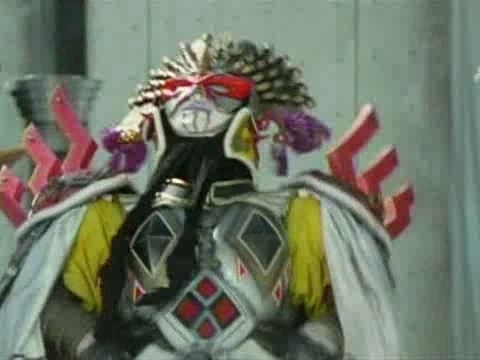 Back to new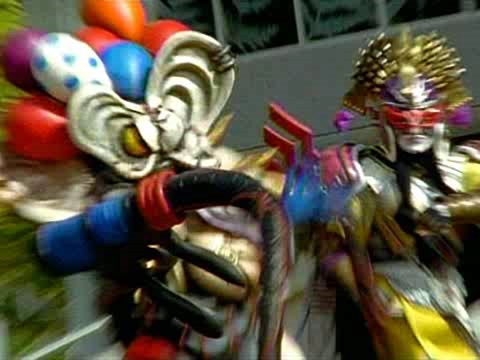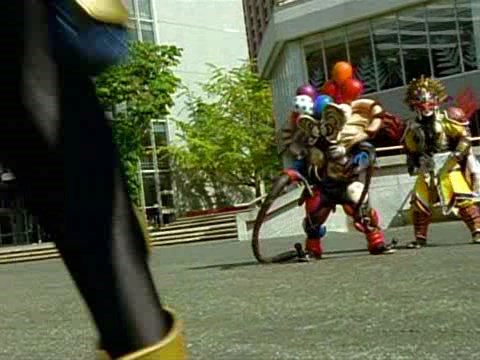 Back to Sentai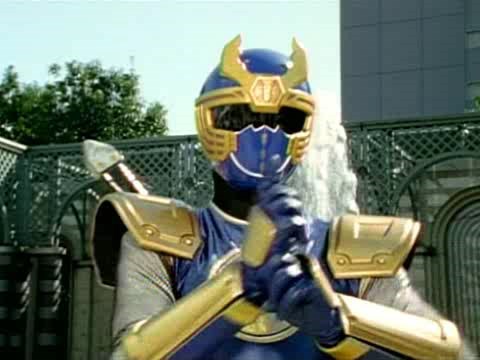 New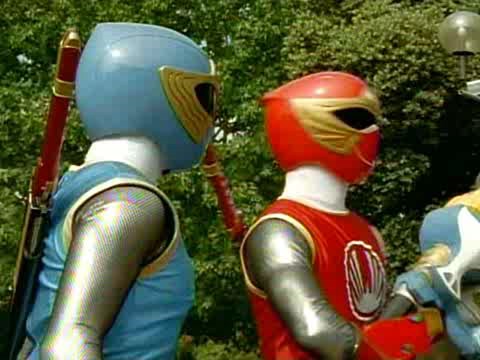 New footage of the Thunderstorm Cannon but the Navy Antler is not attached to it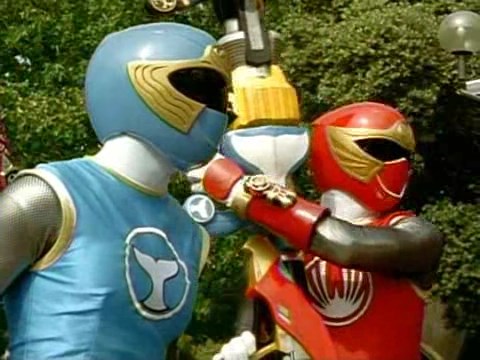 Back to Sentai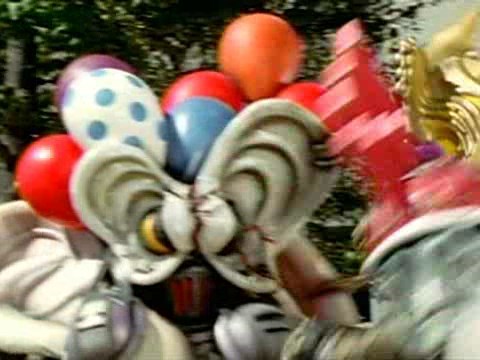 Back to new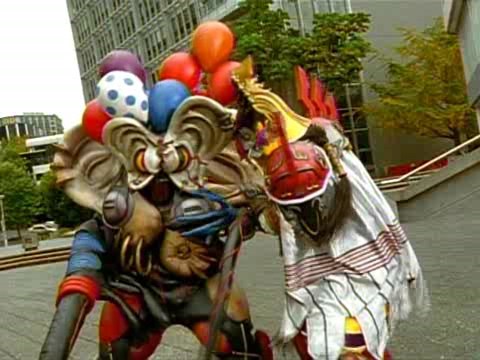 Back to Sentai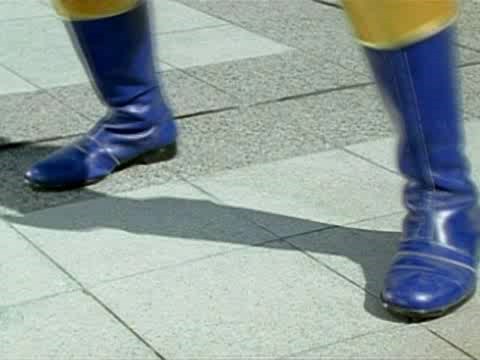 Back to new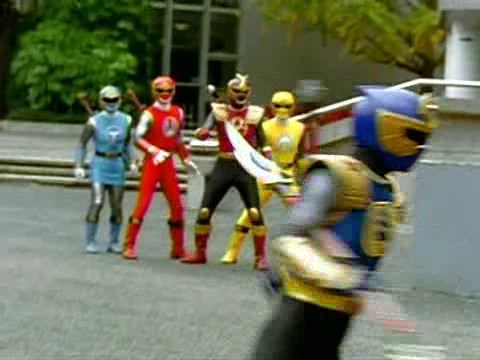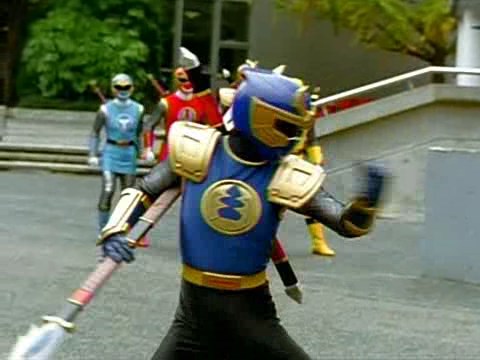 Back to Sentai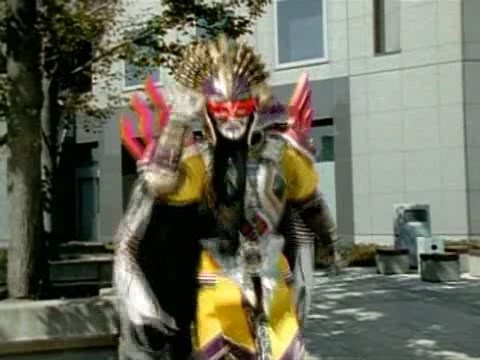 New footage, this shot involves Inflatron's Balloons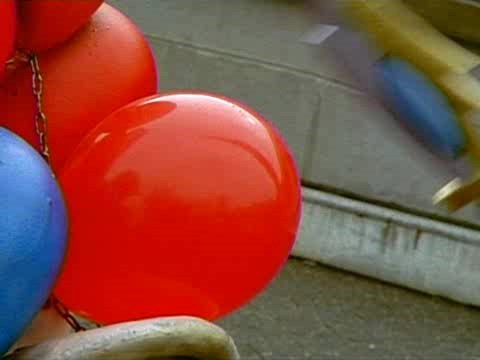 and Navy's Thunder Blade striking the balloon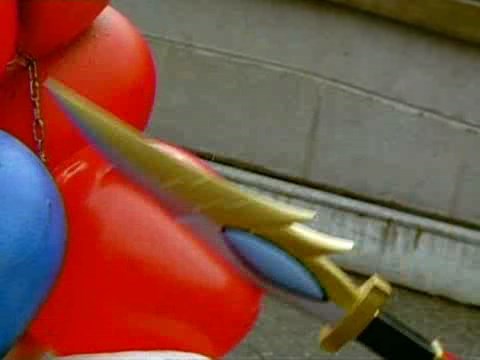 which is also new footage.
Back to Sentai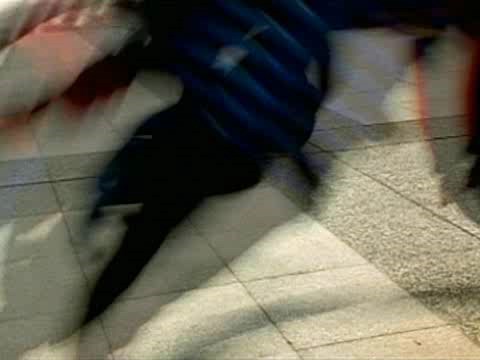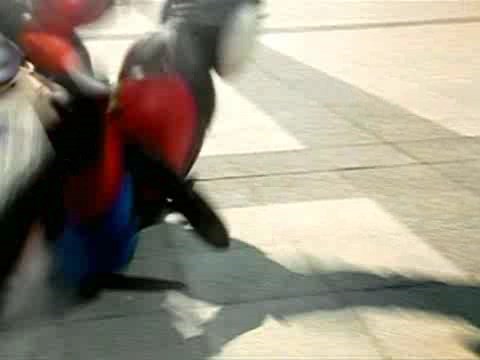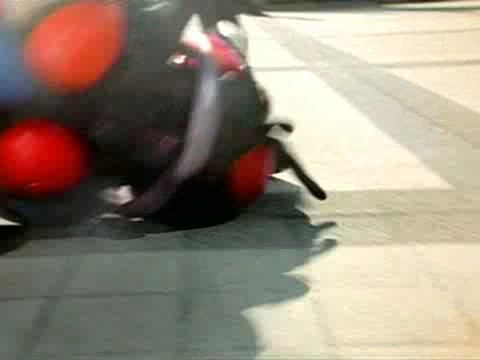 Back to new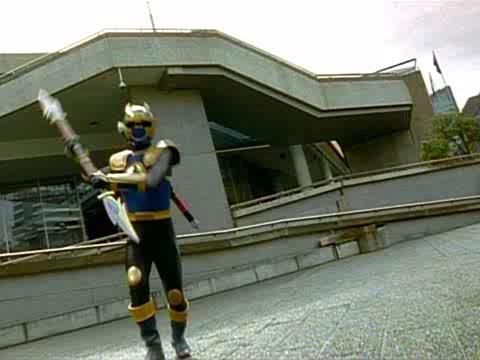 New footage of Kelzaks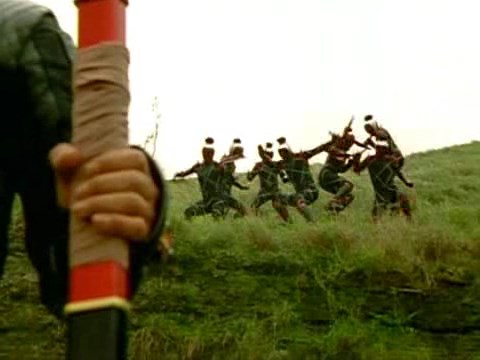 New footage of Motodrone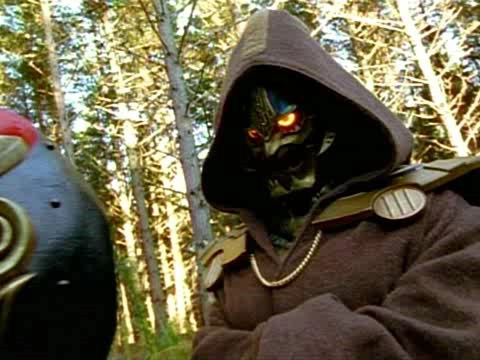 New footage of the Navy Tsunami Cycle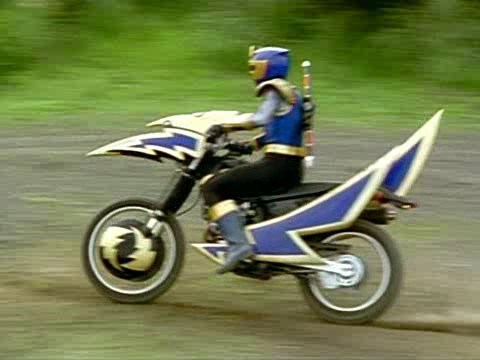 This shot of Inflatron on the beach is when it goes back to Sentai footage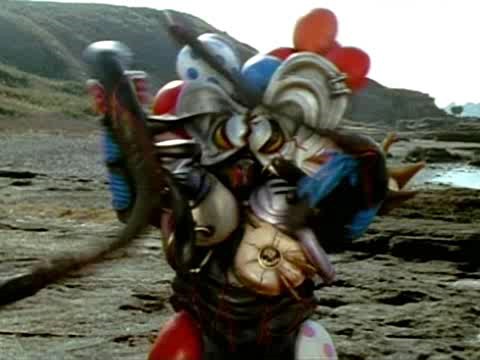 Back to new, likely because they didn't want to show the Cycle itself ramming into a being even if it's just a Monster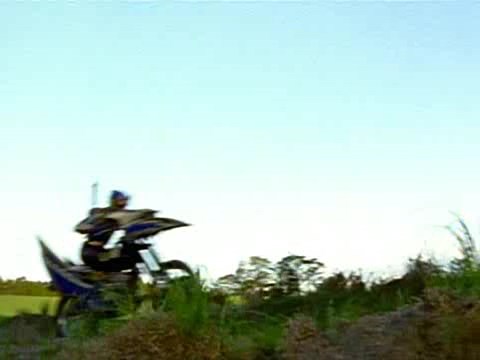 Back to Sentai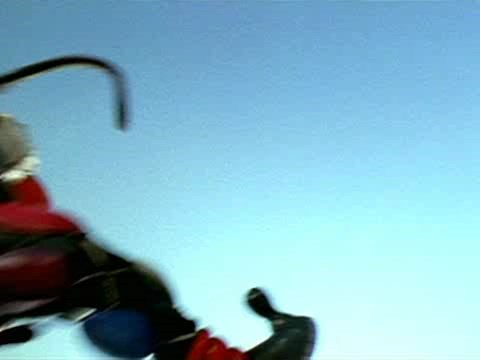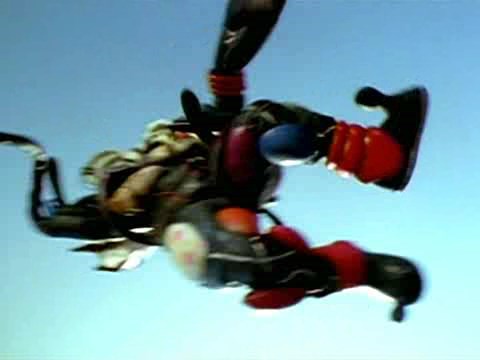 Back to new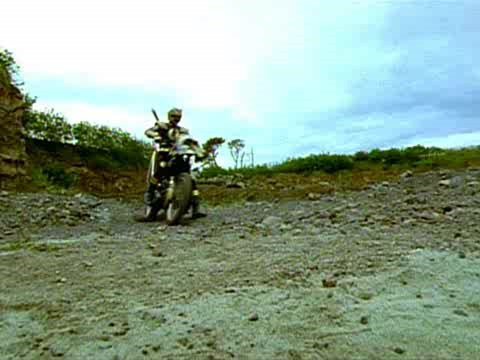 Back to Sentai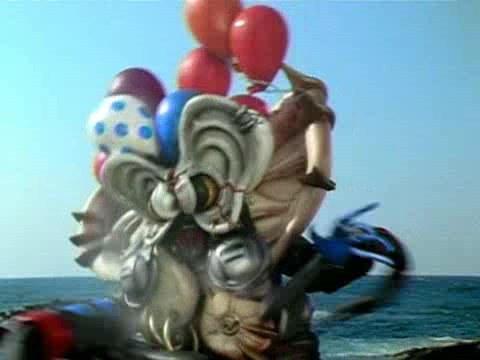 Back to new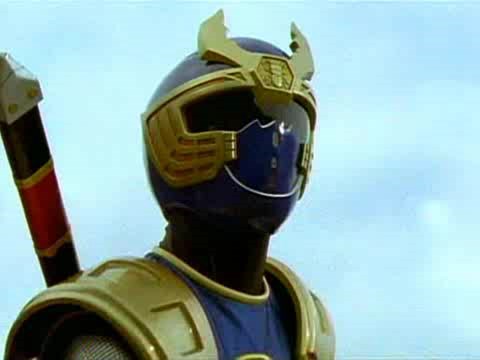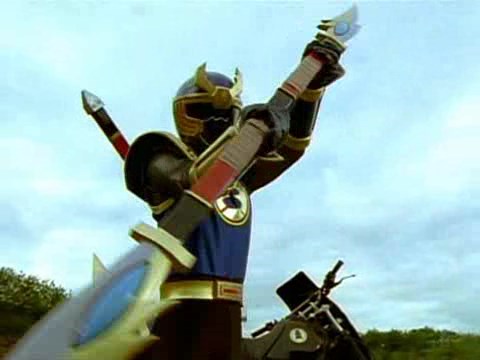 Back to Sentai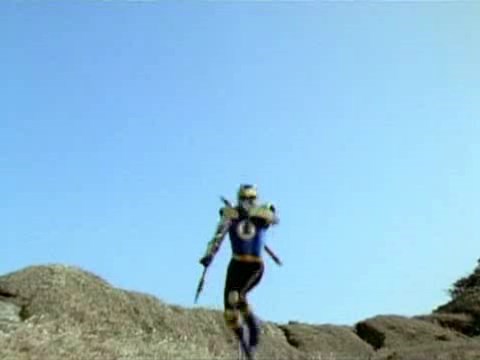 Back to new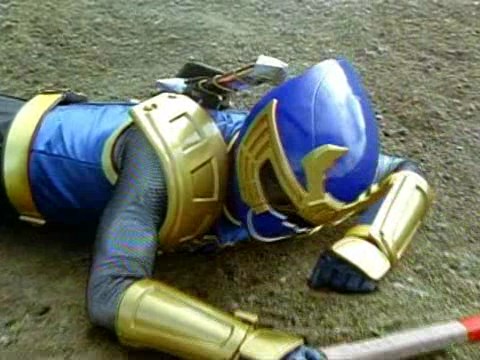 Back to Sentai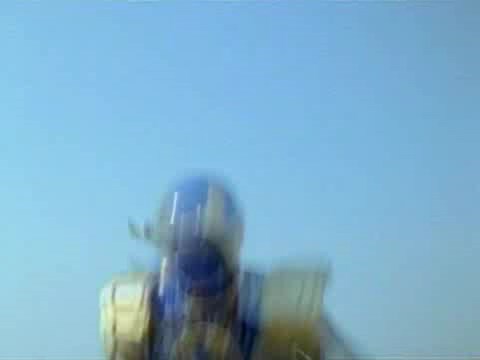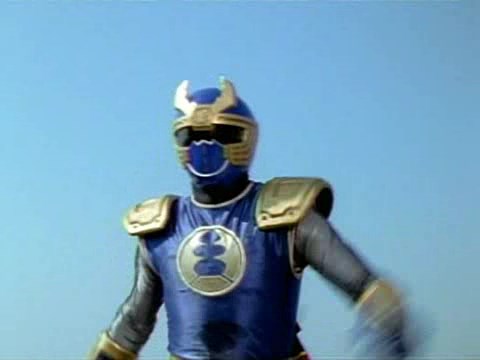 Once you see the Red Ranger and his Tsunami Cycle then that is when it goes back to new footage.
Ninja Glider Bike's Flight Mode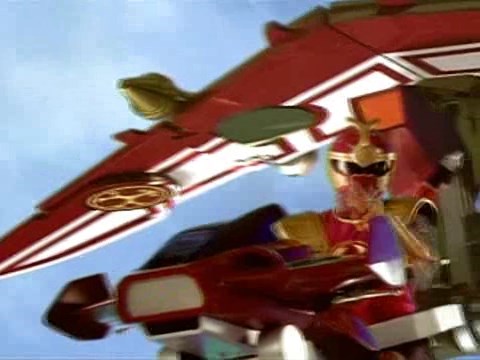 Back to Sentai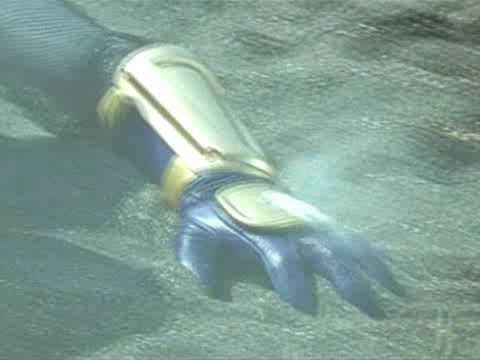 Back to new although this is probably them reusing the shot from earlier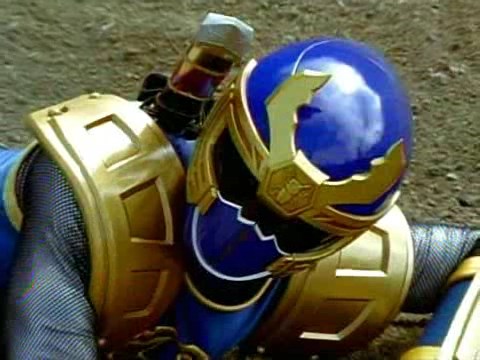 Back to Sentai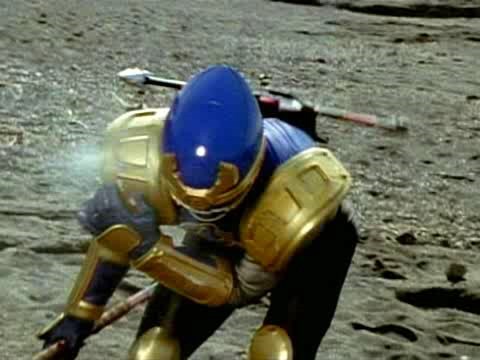 New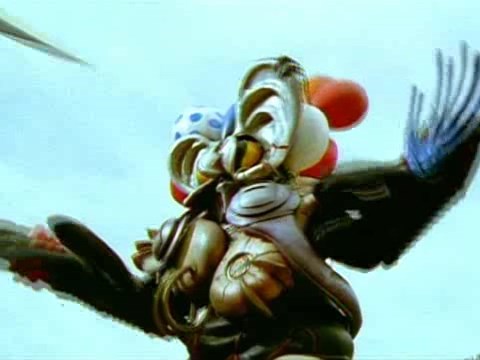 New footage of Thunder Blade striking Inflatron (however it's one of the pieces of the Blade that Blake broke in half)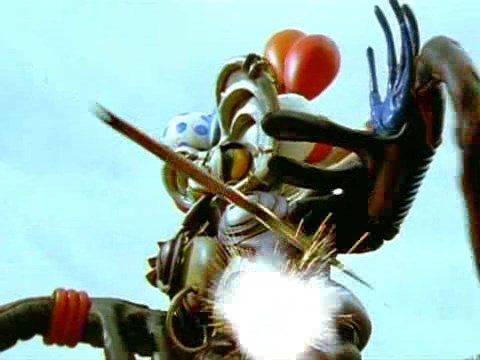 Back to Sentai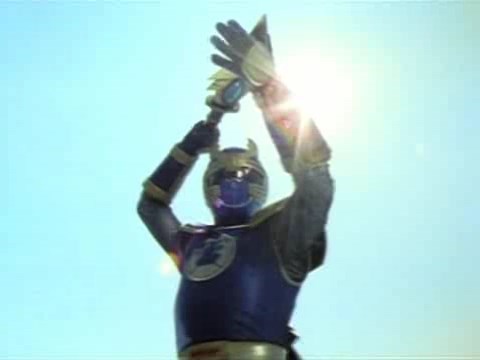 Back to new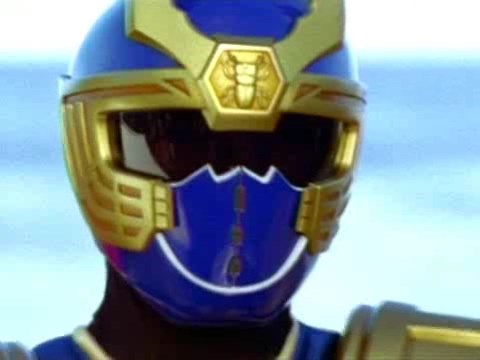 Scroll of Empowerment opening up on Earth is the usual Sentai stock footage.
Inflatron being revived and growing is Sentai footage.
The shot of the Red Wind Ranger contacting Cam for the zords, I'm not sure whether it's new or not. It looks Sentai but it doesn't originate from Hurricanger Episode 38 which is the episode that Power Rangers takes Inflatron's footage from so I'll just let you decide with that specific shot.
The shot of the 5 Rangers ninja streaking off as shown on the Mobile Command Center computer is new footage.
Once you see the zord combining sequence then that is when it goes back to Sentai footage.