Scroll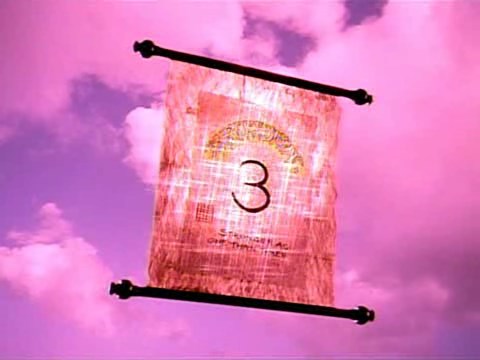 Kapri with the P.A.M.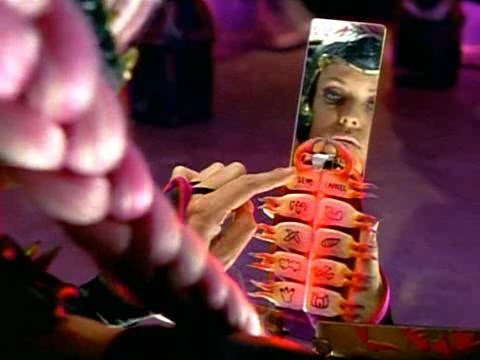 Mad Magnet in Lothor's ship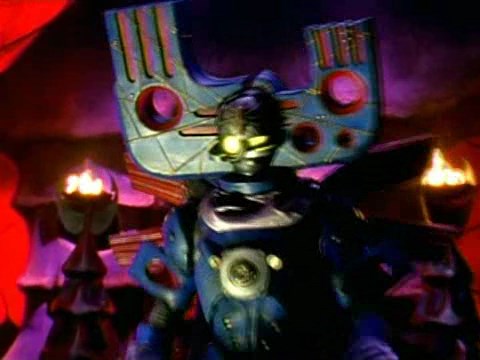 These shots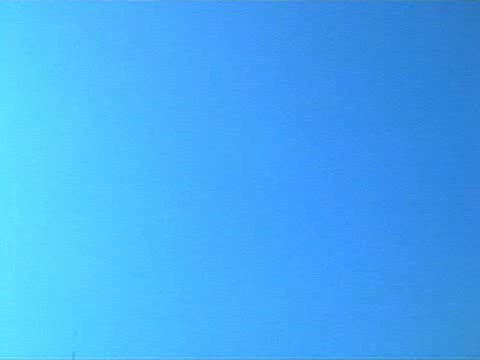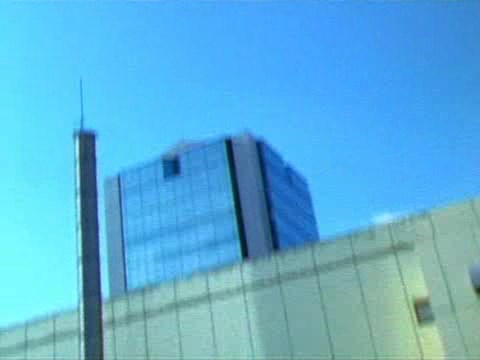 as well as this shot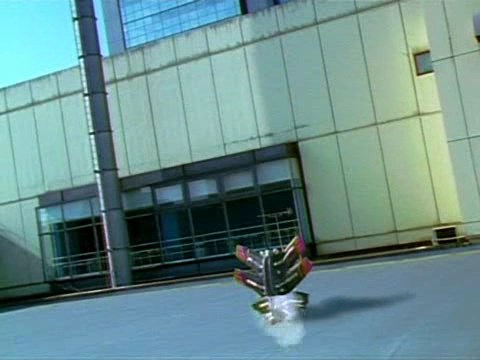 is when it's the start of Sentai footage.
These humans are Sentai footage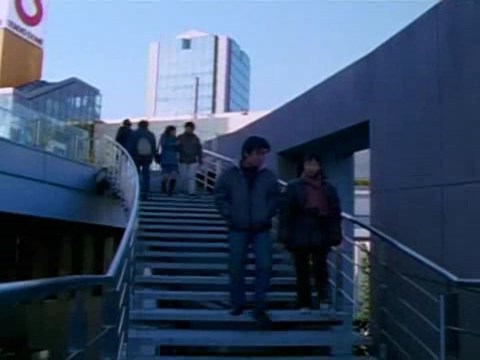 Exteroiro shot of Storm Chargers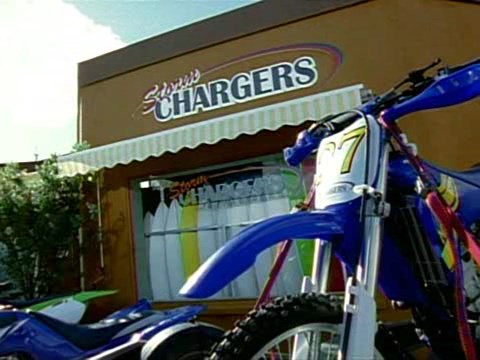 Anything that can be seen outside Storm Chargers' window is original footage.
This shot of the 2 flying humans is original footage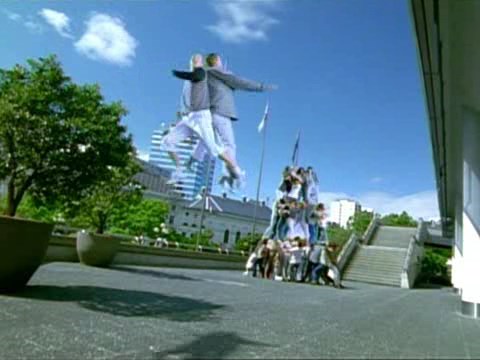 Magnet's Stone attack in this shot is original footage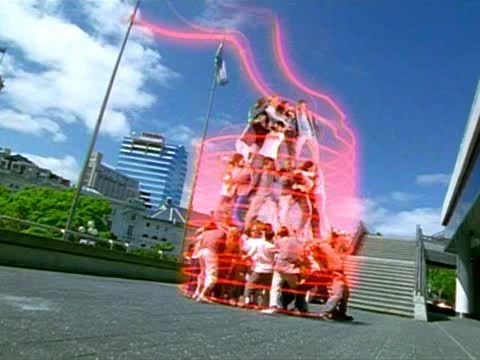 Here's an original shot of those humans all being turned into stone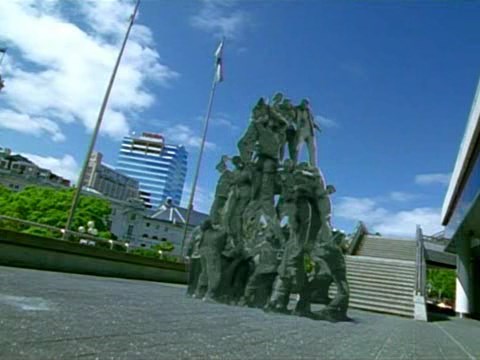 Here's Mad Magnet in new footage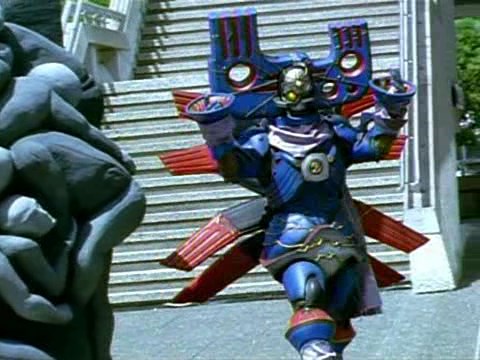 These shots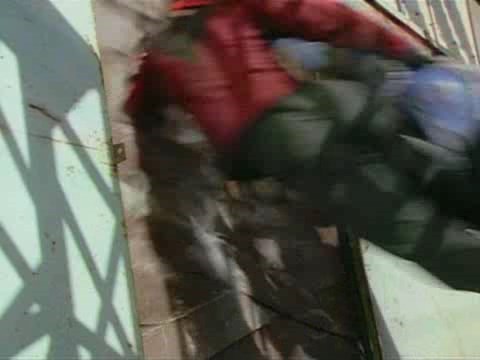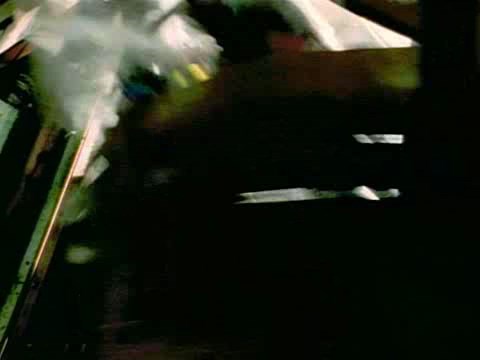 are when it goes back to Sentai footage.
This shot of Shane is when it goes back to new footage.

Once Shane morph ends as well as his "Power of Air" sequence ends then that is when it goes back to Sentai footage.
This shot of Red is back to new footage due to them reshooting the individual poses that Hurricanger did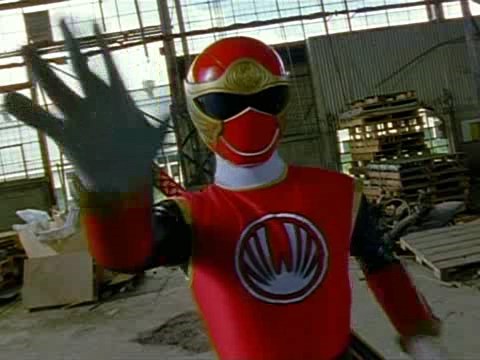 Back to Sentai footage, this time it starts with Mad Magnet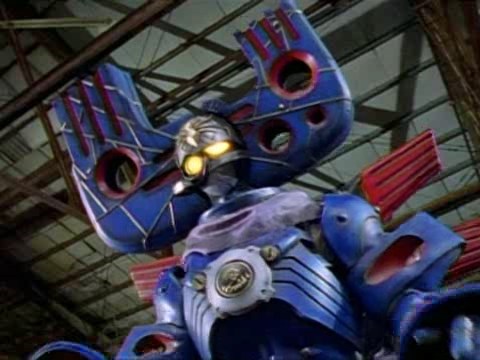 This car
is when it goes back to new footage. They had to reshot this scene because in the Sentai footage, Red smashes into it and smashes the windows in the process.
This shot of the Red Ranger being stuck to the car is when it goes back to Sentai footage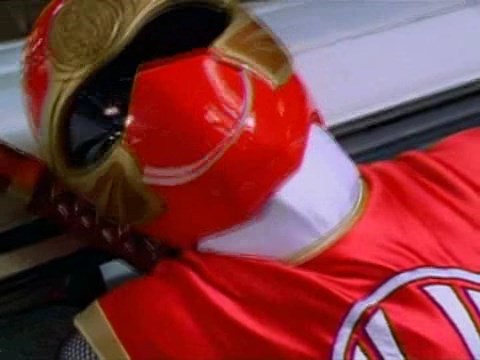 This side shot of Red is when it goes back to Sentai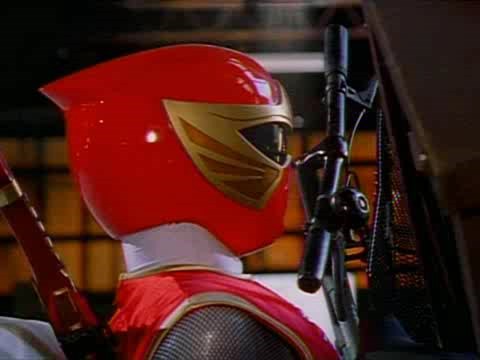 This front shot of Red with Magnet's weapon on Red's shoulder is also Sentai footage

Blue and Yellow's Ninja Streak is original footage. This shot of Mad Magnet falling is when it goes to Sentai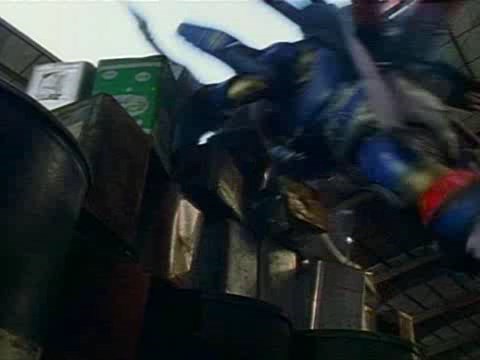 These shots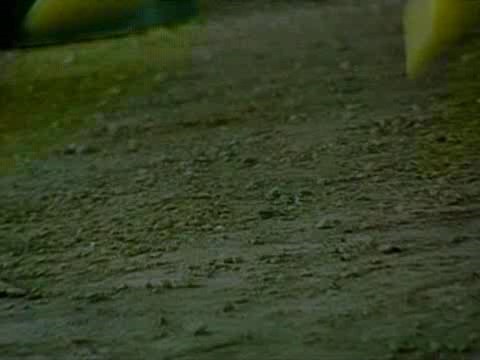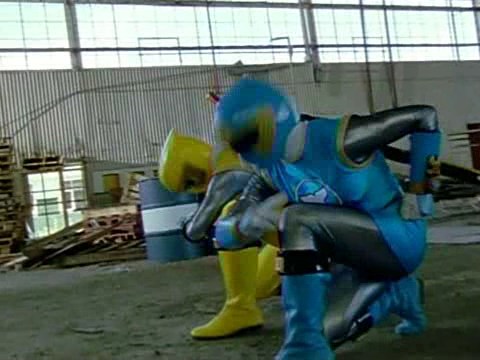 are when it goes back to new footage.
This shot of Red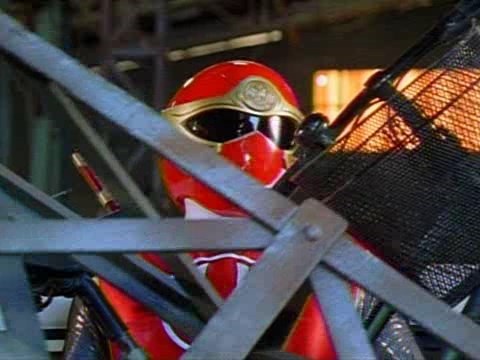 is when it goes back to Sentai footage.
These shots are new footage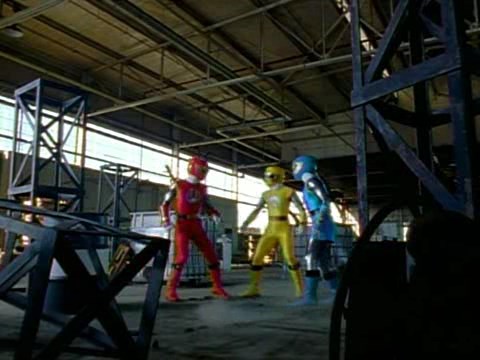 Here's Blue without her Visor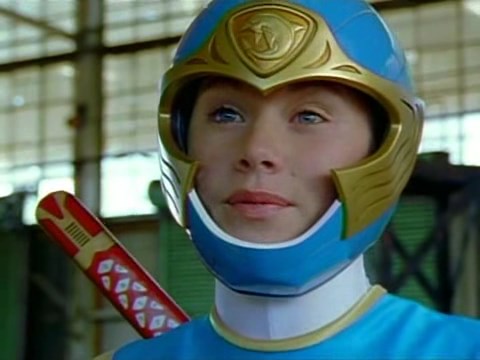 Here's Mad Magnet back to being in Sentai footage once again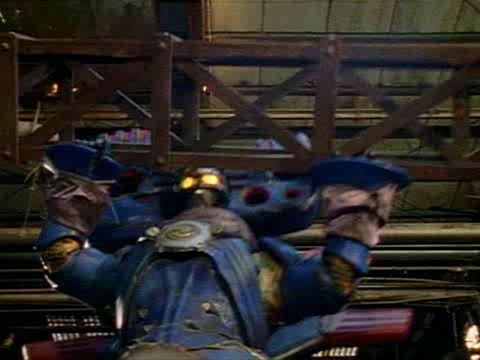 Here's new footage of the Rangers due to their visors still remaining down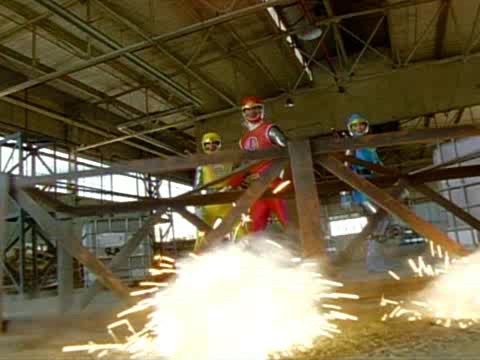 Back to Sentai footage, this time it starts with Mad Magnet however he's still in the building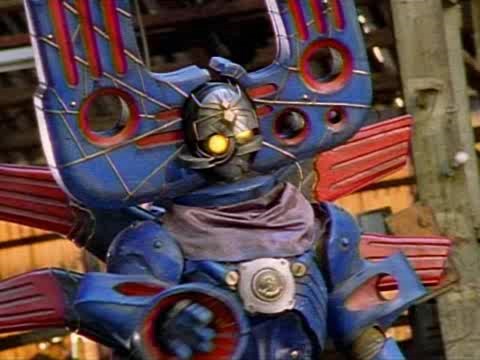 Here's new footage of the Rangers by a ground explosion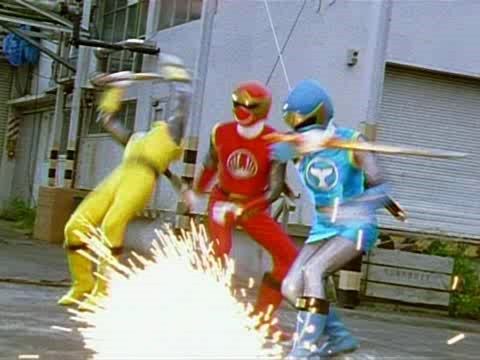 Here is when it goes back to Sentai footage, once you see this shot of Mad Magnet's feet and legs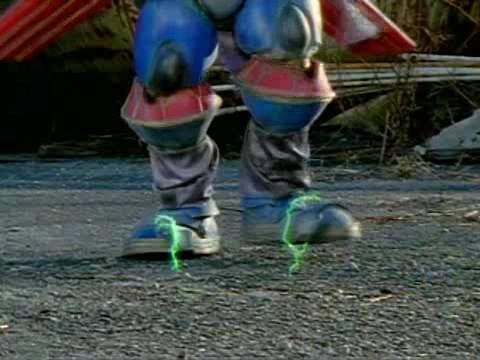 Back to new footage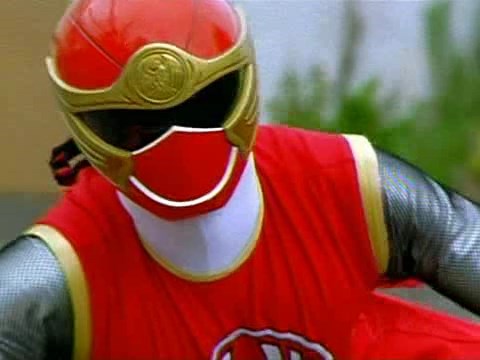 This shot of Blue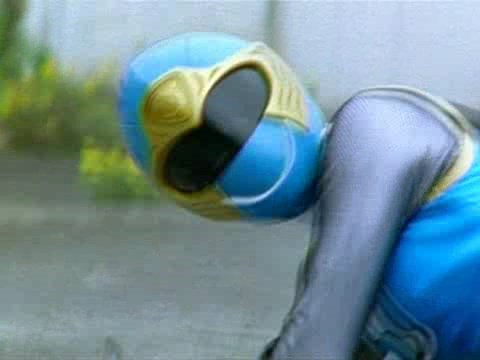 also looks to be new footage.
Back to Sentai footage with Mad Magnet's power source being shown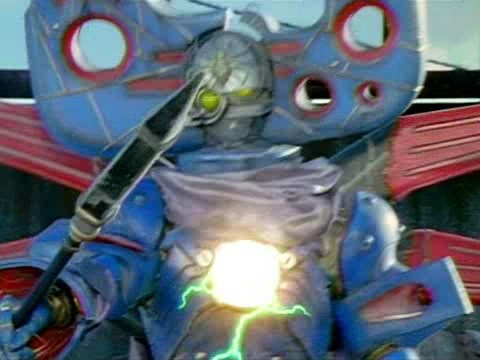 New footage of Yellow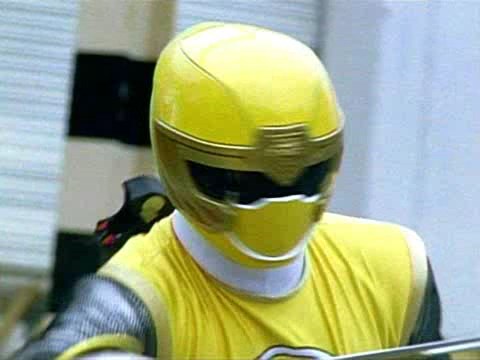 Here's Magnet, this time shown with his Spear and with this particular shot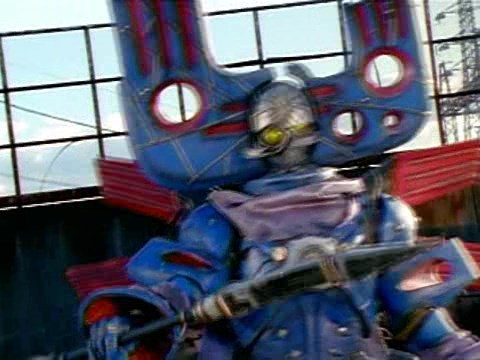 it is back to Sentai footage.
New footage of the Rangers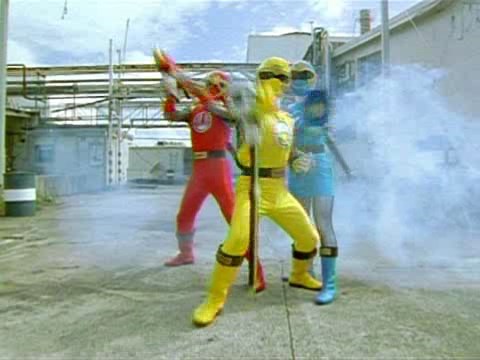 Kapri is the one that called forth Mad Magnet. Ironically the Copy Giannt is the one that enlarged it in Hurricanger which is one of her toys that she uses for the Puppets that Zurgane sends out. Because the Copy Giant was used, they edited the process of the monster being revived and growing since Ninja Storm just wanted to use the Scroll of Empowerment to revive and enlarge monsters which in Hurricanger, was exclusive to Choobo and his Army of Monsters.
It looks these shots of Giant Mad Magnet would be new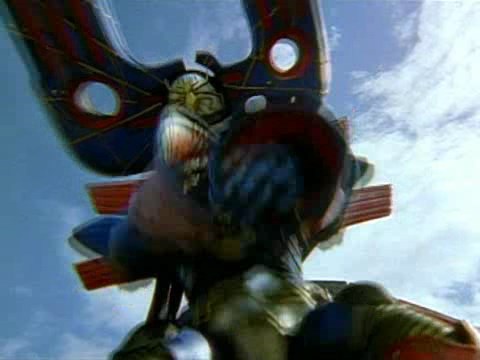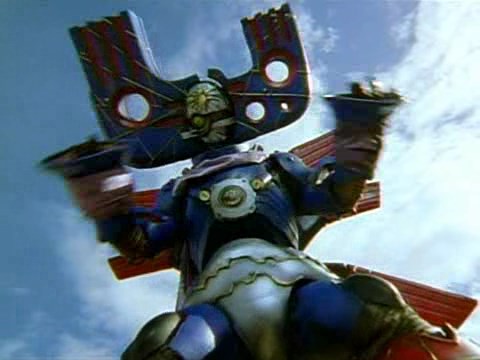 Here's Giant Mad Magnet in the same shot as the Rangers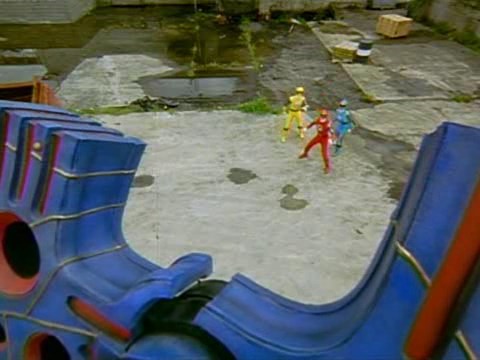 Once you see the zords in their zord bay then that is when it goes back to Sentai footage.
Here's new footage of the Red Ranger as he's watching the Sentai footage of his Hawkzord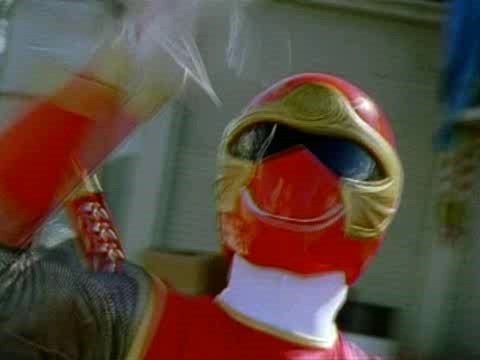 Once it goes back to a shot of the Hawkzord flying then that is when it goes back to Sentai footage.
Here's new footage of Blue Ranger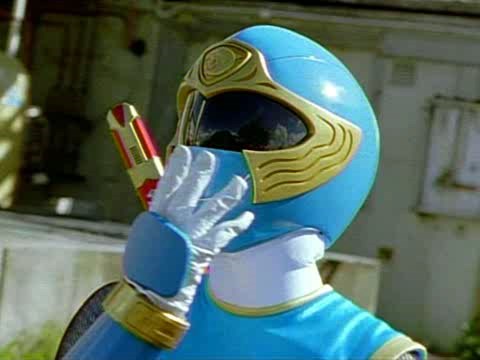 Once you see the Lionzord then that is when it goes back to Sentai footage.
Here's new footage of Yellow admiring his zord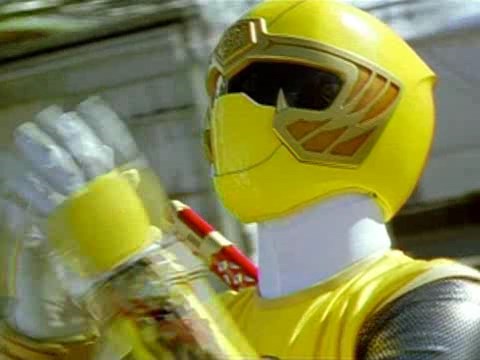 Once it cuts back into the next shot which is footage of the Lionzord then that is when it goes back to Sentai footage.
Here are the 3 Rangers looking up at their zords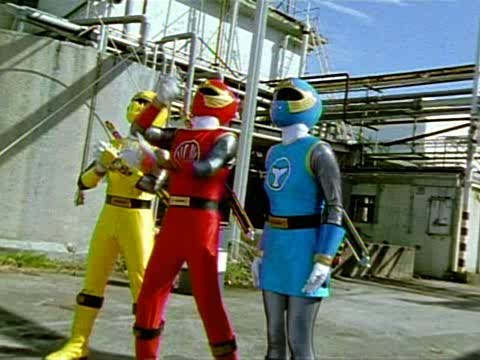 This shot of the Rangers' boots and legs is when it would go back to Sentai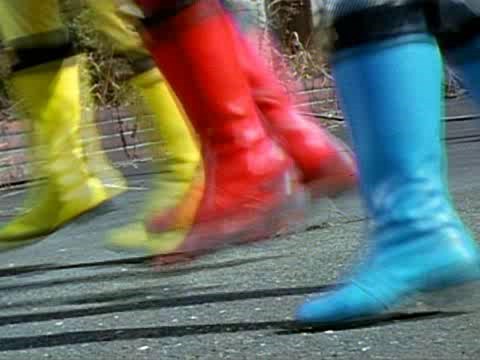 This shot of Blue on the Lionzord Communication Screen is Sentai footage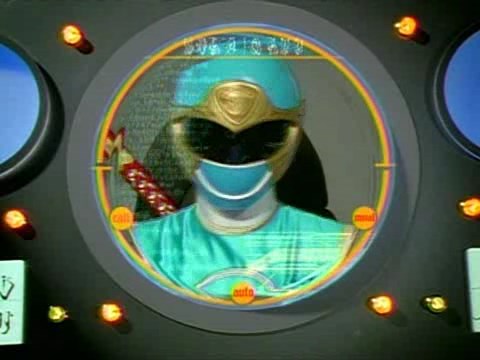 This shot of Sensei being on the Screen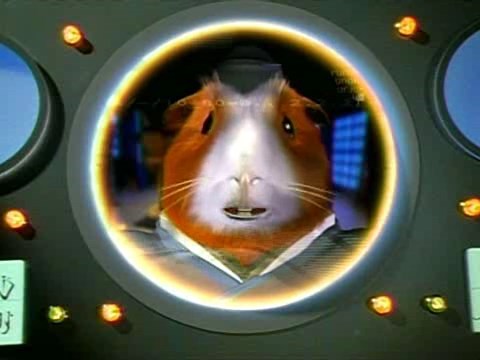 but it doesn't give you much of an indication of which zord it is coming in. It's presumed to be the Hawkzord based on Sensei's dialogue but there's no way to confirm or deny this. However what is certain is that Sensei's video clip is a case of it being edited into the Sentai footage of the communicator.
Once it cuts to Red Ranger in the cockpit then that is when it goes back to Sentai footage.
Cam's dialogue has also been pasted into the Sentai footage. Once it cuts back to a Ranger in a cockpit then that is when it goes back to Sentai footage.
The pile of humans that were stuck together and then in new footage, were turned to stone, also still in new footage, they stone spell was broken on them as well as Mad Magnet's magnetic attraction between the ones that were stuck.
Here's a picture of the Storm Megazord in Ninja Ops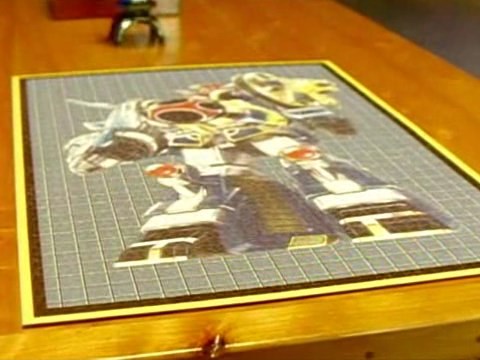 Lothor's ship's screen shows Sentai footage of the Storm Megazord.
Here are 2 Rangers on Lothor's ship